Pilgrims and Troubadours

Brief Description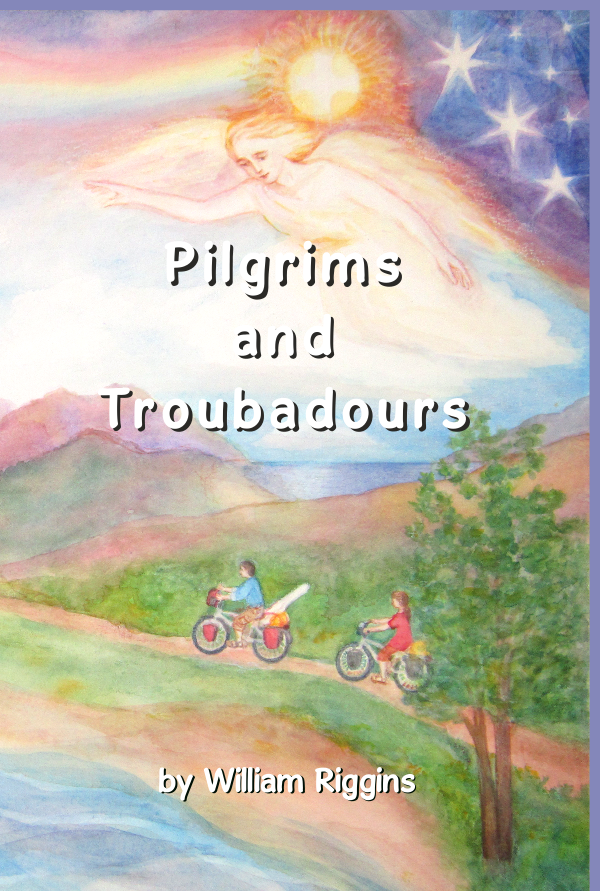 Alexandra and William Riggins are modern troubadours and pilgrims. In the course of fifteen years, they have traveled to forty-eight countries on four continents with a guitar, a tent and two bicycles. They have cycled some 33,000 miles, (54,000 km)visiting holy places and singing for people along the way: in schools, nursing homes, rehabilitation centers, prisons, churches,hospitals, hospices, kindergartens, and in private homes. Living according to the gospel precept, "freely ye have received,freely give." (Matthew 10:8), they do not charge money for their music, nor are they sponsored by any organization. Rather, their journey has been supported by God's providence and the kindness and hospitality of many people along the way.
In the autumn of1996, Alexandra and William received a calling to live as troubadours and pilgrims. They gave notice on their jobs and rental apartment,sold or gave away most of their possessions, and flew to Europe. They soon bought two bicycles and began cycling in the spring.
This book contains descriptions of their experiences along the way, a summary of some of the important lessons they learned, open letters written on the road,photos, original drawings by Alexandra and a brief summary of practical advice for bicycle pilgrimage.
The book is intended for people of all religions, philosophies or world-views. Alexandra and William are themselves Greek Orthodox Christians, but they visit and sing for people of all religions, confessions and world-views. It is a travel log with "close up" accounts of foreign countries which can only be had when walking or cycling through a land. It is also a journal of spiritual development and a summary of many of their insights gained along the way.
Book Information
Title: Pilgrims and Troubadours
Author: William Riggins
Cover: Full color, by Alexandra Riggins
Interior: black-and-white original artwork and photos
Page-count: 263
Publisher: Eulogia Books (self-published)
Ordering Information

Internet orders: two methods:
1. Go to www.lulu.com and search for the title or author
2. Go directly to this address:
http://www.lulu.com/content/paperback-book/pilgrims-and-troubadours/13953879
Contact email: eulogia3 (at) gmx.net